For some reason we love this video. This busty girl is the ultimate turn on.
After seeing this video for the first time we immediately decided to post in on our site and share it with our users.
She gets turned on very quickly as she puts that plastic cock in her pussy, and as all chubby insecure girls she starts riding it like crazy.
As the video progresses, she got even hornier and I am not sure but I think she came several times. The combination of that realistic doll, the camera and the mirror really turned this girl on. I can's imagine what this slut would do to a real cock!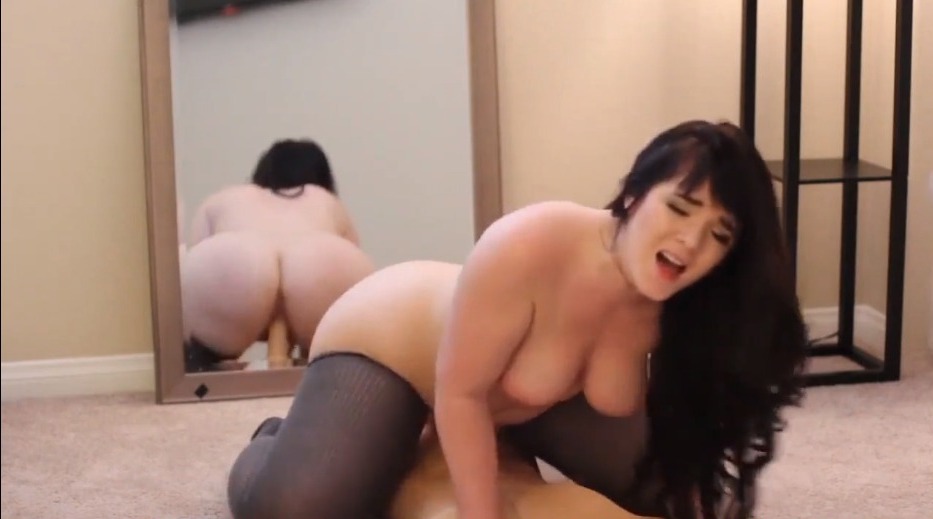 We give her a straight 10! She is really unique and really likes to fuck, and that is the most important as you know. There are many more attractive girls out there but the fact this girl loves fucking so much is that X factor that we always look for!